Signing of investment agreement for vehicle joint venture project, Spotlight Automotive is moving forward in an orderly manner
Aug 13, 2018
On the afternoon of August 13th, Great Wall Motor, BMW Group and Zhangjiagang Municipal People's Government signed an investment agreement for a complete vehicle joint venture project in Nanjing, Jiangsu Province. The signing of the agreement marks the official settlement of Spotlight Automotive in Zhangjiagang City.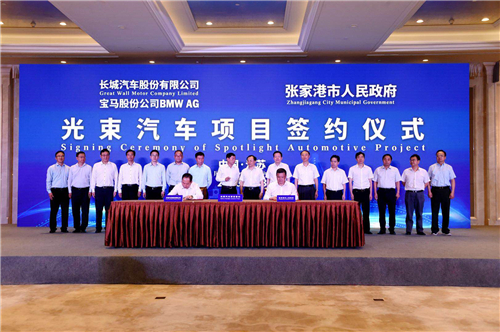 BMW Group and Great Wall motor joins hands to promote cooperation in an orderly manner
On July 10th, 2018, in the presence of the Chinese and German Prime Ministers, Great Wall and BMW Group officially signed a joint venture contract with a 50/50 share of each side, and Spotlight Automotive was born. The joint venture is a true complementary partnership in terms of resources and advantages, and both sides can make decisions freely and fairly, which is a difference from the previous joint venture model of Chinese automakers.
Only one month after the official signing of the joint venture contract, the joint venture company has already landed, which proves the strong strength of BMW Group and Great Wall Motor, and the importance of Spotlight.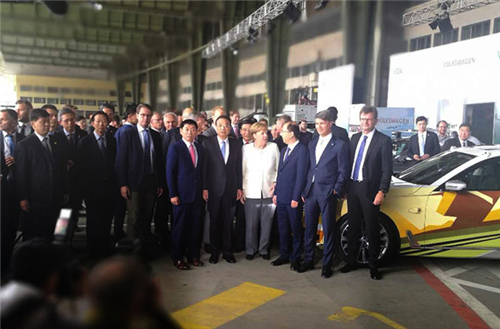 The location of the project is unique and discerning, Spotlight Automotive located in Yangtze River Delta
Jiangsu Province has been one of the politically, economically and culturally developed provinces in China since ancient times and is a province with a high level of comprehensive development in China. Zhangjiagang is located in the core area of Jiangsu, Zhejiang and Shanghai, which not only has a large demand for new energy vehicles, but also has a rich supporting system and talent resources.
At the signing ceremony, Wu Zhenglong, deputy secretary of Jiangsu Provincial Party Committee, governor and party secretary of the provincial government, fully affirmed the project and said, "The settlement in Zhangjiagang City, Jiangsu Province is the result of both Great Wall and BMW Group based on their own strategies and weighing the multiple considerations of the market layout, as well as the embodiment of the comprehensive development of hard power in Jiangsu Province and Zhangjiagang City".